New website Lapaire Autospa
Client
Lapaire Autospa

Our role
Strategy
Website
Design
Deliverables
Website
Flyer
Social content
Date
March 2023
As a true car enthusiast you will of course have your car pampered at Lapaire Autospa! The spa where true car lovers follow their passion and do everything  to serve their customers with unprecedented perfection and craftsmanship in the field of car detailing.
"Passion, perfection and craftsmanship" was exactly the wording the entrepreneurs Matthis Lapaire and Robert Westerman used to describe what they wanted to see in their website.
The services they offer their customers can be called exceptional in the 'world' of car detailing. The drive and quality of their work needed to be reflected in their website and obviously appeal and touch the target audience in the same way.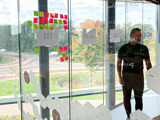 The customer journey session
To meet Lapaire's needs, our team organized a session to define what is known as the customer journey. During this session, among other things, we map out what Lapaire's driving force and core values are and how they want to position themselves. In addition, together we define the specific target group. This will result in a customer model that will serve as a guideline for all marketing communications, including the website.
Do you also want to go through your customer journey together? Get in touch!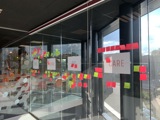 The design
The web design, created based on the customer journey model, was well received and could be built after a few final touches. It quickly became apparent during our session that personal passion and drive play a major role with these entrepreneurs and their team. The new website clearly shows this aspect in text and images.
"Gasoline and oil flow through the veins of the gentlemen, and despite their different experiences and backgrounds, a close friendship has developed."
The end result
For many of us, exclusive, expensive cars are obviously rewarding objects for photography. The unique images were shot by Lapaire's in-house photographer who translated his passion as a car enthusiast into unique and 'custom' content for the website.
As far as we're concerned, the end result is quite something and secretly we are quite proud that we as car enthusiasts were allowed to work on this project!
Check out Lapaire Autospa's new website here!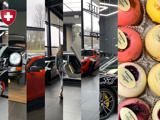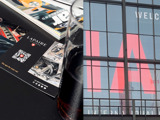 From on- to offline
The launch of the new website is just the start, as the extension of the corporate identity will be reflected in all marketing communications. Here, in addition to the look of Lapaire's corporate identity, it is of course also about the feel, literally. For example, we designed special flyers for the IAMS (International Amsterdam Motor Show) that not only look sleek, but also feel luxurious and stylish by choosing high-quality materials and refined finishing in terms of printing.
Curious to see what it was like at the show? Check out our reel!
Social content
Our partnership with Lapaire doesn't stop here. Since the launch of the new website, our team of designers has been ready to provide Lapaire's social media channels with relevant, sleek expressions to increase their online reach.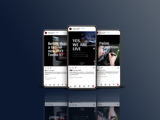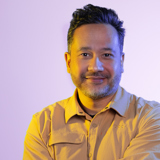 Contact
We would like to hear from you
Raymond
Strategy Director and Co-Founder