Client
StructureGroup

Our role
Strategy
Customer Journey
Web development
Deliverable
Website

Date
Augustus 2021
StructureGroup is an independent knowledge partner in solving and guiding real estate issues in the technical and business fields.
From strategic goals to operational execution, from technical audits to financial analyses and from real estate data to management information. They share their knowledge and expertise and ensure their clients achieve set goals.
Website Restyle
We previously created a website for StructureGroup's 'Real Estate Thermometer' service.
But now their own website is in need of an upgrade. We took a strategic look at StructureGroup's current Web site. The conclusion was that much of the structure was easily reusable. With a few tweaks, the strategy and customer journey are back up to date.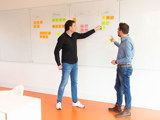 Strategy and customer journey
We sharpened the strategy, target audience and customer journey.
Based on this, we created a user-friendly and informative website in which cases play an important role. By giving them a prominent role, you immediately see StructureGroup's role within the right context.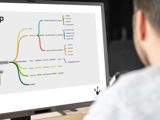 New clear website
The new website has been given a fresh, modern and open look in which the services and team occupy an important place.
Because StructureGroup's consultants work a lot on location, have different specialties and responsibilities, it is nice to already be able to get acquainted with them on the website. You can now approach them personally for questions. Also, StructureGroup's services are easy to find and are clearly explained. Again, the context of the service is projected onto existing cases. And, of course, the specialists for each service are named for direct contact.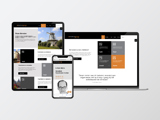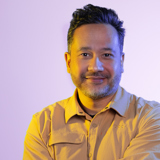 Contact
We would like to hear from you
Raymond
Strategy Director and Co-Founder