Harman Kardon Citation Oasis
Client
Harman Kardon

Our role
Creation
Deliverable
Script
Product video
3D stills
Date
November 2020
The characteristics of a product determine the basis for the storyline of a product video. What makes this product unique and how is it positioned from the brand? These are important elements that help determine the construction of a product video.
There is a clear positioning for the Harman Kardon Citation Oasis: it is a voice-activated speaker with DAB/DAB+ radio, wireless phone charger and alarm clock. Divergent features that form a nice basis for a new product video.
Jack of all trades
As described, the Citation Oasis is more than just a bedside clock radio.
It can be used in the kitchen, office or hobby room in addition to the bedroom. To show this versatility of the product, we were asked to develop a product video that highlights this versatility.
Link function to story
The product's various functions are reflected in its USPs, the unique features that set the Citation Oasis apart from other speakers.
Since time and location are important themes of the Citation Oasis, we gave them a central place in the concept. For example, we chose a kitchen and bedroom setting in which the product can be seen from different viewpoints, using a natural passage of time. We start in the afternoon while cooking in the kitchen, see nightfall in the bedroom and are awakened in the same bedroom by the radio function. An added bonus: You can see that the Citation Oasis is available in both gray and black.
Versatility of 3D
There is a lot involved in filming such a production. Besides finding the right locations, the filming itself would be quite time-consuming.
In addition, taken into account that these types of products often cannot yet be used as working models at the time of production. They are still in development or in the making and not available. This is precisely when 3D animation offers a solution. It basically gives us all the freedom to make what we want. An additional advantage is also that the model or environment can be adjusted in later stages of production or even afterwards in the product photography. For example, we were able to make adjustments to the display afterwards, and in addition to the initial 8 translations, a Chinese version of the clip was even delivered recently.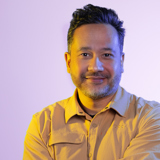 Contact
We would like to hear from you
Raymond
Strategy Director and Co-Founder