Client
JBL

Our role
Motion design
3D Animation
Concepting
Deliverable
Productvideo
Date
September 2020
To determine the ultimate strategy for the promotion of a product or service, it is essential to know the wishes and characteristics of your target audience.
The better you know your target audience, the more strategically you can introduce your product to its potential users. The JBL Endurance Peak II, true wireless in-ear headphones especially developed for athletes, is an example of a product with a distinct target group.
A serious work-out deserves serious gear
JBL is known for its signature JBL Pure Bass sound, but within the Endurance series, the user needs more to be persuaded.
The JBL Endurance Peak II is designed for the athlete in the age group of 18 to 30 years old who is eager to put in the extra work. They take their workout seriously and will do extensive research before clicking the 'add to my cart' button. They are looking for a product that delivers an upgrade to their workout: headphones that fit perfectly, makes the workout easier, more convenient and helps them get motivated. The challenge is to create a concept in which the young, tough and eager athletets recognize themselves.
Never hurt, never fall out
When writing the concept we determined which product features would be decisive for a purchase based on the target audience profile.
The JBL Endurance Peak II is wireless, has a nice design, and long battery life. But the feature that will convince the target user is that the headphones will not interrupt your workout session. That is because of the custom ergonomic fit that can be adjusted to your own ears, as well as the fact that the headphones are sweatproof. That ensures that you won't lose your headphones even after a tough workout. It is the headphone that does the job, as you can see in the video.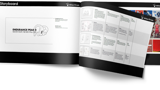 Remember your target audience
The product is the main hero in our product video, where the different backgrounds and 3D assets highlight and support the unique product features.
The colorful, lively, and playful setting of the 3D product video aligns with the young style of JBL. Musically you recognize the athletic character of the target group because of the accelerated breathing and high rhythm. This product video shows that knowledge about the target audience is essential for the positioning of the JBL Endurance Peak II.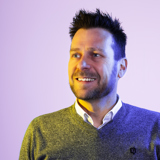 Contact
we would like to hear from you
Dimitri
Manager operations